See spectacular modern landscapes and seascapes. and meet one of the most popular contemporary artists painting today, Ford Smith, Saturday, March 25 and Sunday, March 26. Two events for your convenience, 4:pm - 6:pm both days.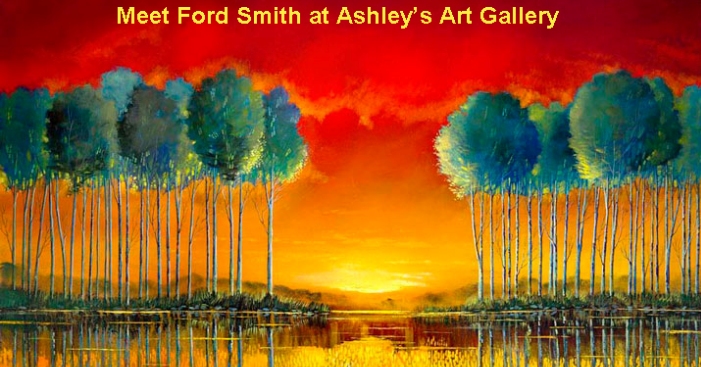 "Glowing Review" by Ford Smith

Click Here to View Ford Smith original paintings.
Click Here to view Ford Smith giclee canvases and originals.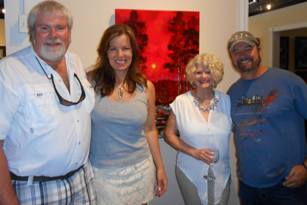 Kirk Booker, Cristi Smith, Pam Booker, Ford Smith
(above) Happy clients with their new painting and Ford Smith and his wife Cristi.

Click Here to RSVP on Eventbrite
and to
Register for a chance to
Win a $100.
Ford Smith Gift Certificate.
You do not have to register to attend.

No Admission - Tasty Refreshments
Live Music by Flamenco Guitarist
Ed Stephenson.