"Paris Memories" by Robert Finale
Giclee canvas embellished with artist paint by Robert Finale
The 18" x 27" canvas is $950. unframed.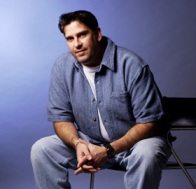 Paris, one of the most elegant and beautiful cities in the world, is among my favorite to visit. As my wife and I stroll along the lavish corridors of the city, we realize that we follow in the footsteps of some of the world's greatest artists, writers, and philosophers.
We find a cozy outdoor café along the great Seine River from which we watch boats traverse along the river and underneath the magnificent Pont Alexandre III Bridge, disappearing into the sunset to destinations unknown. As I sit in wonder and awe at the spectacular brilliance before me, I close my eyes and revel in the relaxing warm embrace of the sun. In this moment I can hear the water splashing up against the banks and the sound of people walking along the river perusing shops and boat cafés along the Seine.
As I place this memory among my most cherished, I cannot help but feel the necessity to share it with the world, a time of great "Paris Memories."

"Paris Memories" comes in four sizes:
Editions:
28" x 42" 15 E/E
24" x 36" 20 A/P & 30 S/N
18" x 27" 20 A/P & 30 S/N
12" x 18" 20 A/P & 30 S/N

In celebration of the release of "Paris Memories" & Mother's Day, Robert Finale Editions is excited to bring back our Brush Promotion.
Every canvas purchased now through Mother's Day will come with the brush Robert used to highlight the piece!
The brush will come in a beautiful case for presentation as a
gift to your clients and Robert's collectors!