Beauty and the Beast
by Thomas Blackshear
ANNIVERSARY EDITION
Limited Edition of: 325
Canvas Size: 17"w x 23"h.
Thomas Blackshear's vision of this timeless classic combines his supreme artistry with the art of storytelling. "I've always been interested in turn-of-the-century art that combines dreamlike quality with strong design," Blackshear says. "Influenced by Gustav Klimt and Maxfield Parrish, I've always wanted to capture their romantic, symbolic quality."
The butterflies on either side of the lovers represent the beast's metamorphosis and Blackshear's delicate attention to detail gives the piece a special radiance, the background suggesting Klimt's elegant style. "My version of this classic story about a beauty and a beast shows the union of two very different people who share one thing - love," Blackshear says.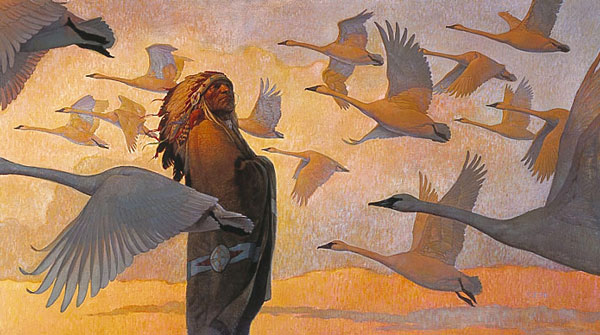 "Swan Song" by Thomas Blackshear
Awesome! Sold Out at Publisher