Artist reception with June Carey, one of the top painters of California and Italian landscapes and vineyards.
In addition, June paints great scenes of beautiful old buildings and gardens.
Artist reception was Saturday, April 15, 2017.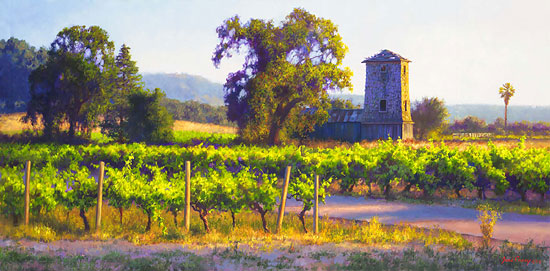 "Vineyard Tankhouse" by June Carey
Click Here to View and Purchase June Carey art.

June Carey original paintings, along with,
Greenwich Workshop giclee canvas editions
are for sale at Ashley's Art Gallery, Fuquay-Varina-Varina, near Raleigh N.C.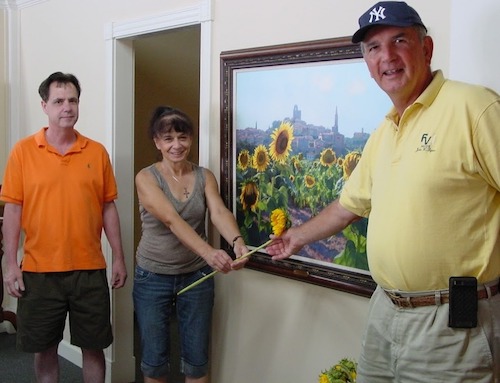 June Carey kidding around before an event with Mayor John Byrne (right)
and Ashley's Art Gallery owner Rick Mullen (left).